JOB DONE RIGHT
Getting windows as clean as they possibly can be is an art. There are many things to consider when it comes to proper window cleaning and care. Things like: the mechanics of a window, what's actually on my windows, is it just dirt or are there other things present, what dangers are associated with cleaning my own windows, can I put pressure on the glass, what type of glass do I have, what method is the right one for my windows, should I keep my screens in or not, what should I expect when having my windows professionally cleaned? All of these questions are important to consider and ask! Windows are a critical component to your home and it is vital to have confidence in the company you've chosen to perform this highly specialized service for you.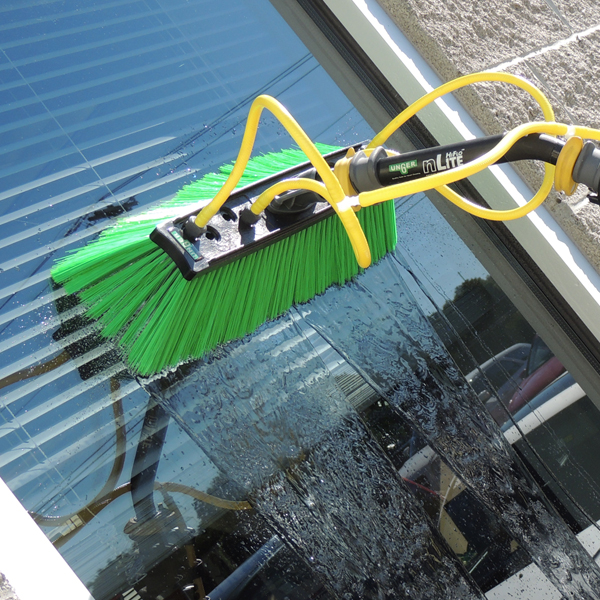 "MARSHALL WASH" PACKAGES
We offer basic, deluxe and premium window cleaning packages. Whichever package you choose, your window cleaning will always be designed to meet your specific needs. Our premium package always includes the window glass, frames, exterior sills, tracks and a screen wash. All of our packages are designed to help you get what you want for your home at a price you can afford making you and your windows happy.
EXPERIENCE AND SAFETY
At Marshall Cleaning Service, we have extensive experience with getting your windows clean, utilizing every advancement in cleaning equipment and technology. You are assured that we have the level of competence you need to get your window cleaning project done correctly and safely.
SCREENS
Because of allergies, it is often necessary to keep your windows closed, eliminating the need for screens. Having screens makes it necessary for rain water to pass through, before coming into contact with the windows. This increases the chance of spotting the newly cleaned glass. Additionally, debris between your screens and windows can create water build up on the sills, allowing the possibility of mold and dry rot damage to your home. Removing the screens is aesthetically pleasing, presenting supreme curb appeal. We recommend that if you don't use your screens, take them out.