At the heart of Marshall Cleaning Service are Brian and Jeannette Marshall. In 2012, Brian recognized a need for residential and commercial cleaning services in the Knoxville area, took a leap of faith, and founded Marshall Cleaning Service. Jeannette officially joined the team three years later in 2015. Together, the pair have worked to build the one-man business to an ever-growing team that has served over 20,000 homes in the greater Knoxville area.

Brian grew up in an Air Force family, while Jeannette spent her childhood as a pastor's daughter. They were married in 2017 and take great pride in their blended family, complete with seven children, Noah, Micah, Levi, Grace, Eliza, Elijah, and Josiah. Five of the Marshall kids have even worked for the family business. While career opportunities have taken a few of the Marshall children out of state and across the country, Knoxville will always be home. Go Vols!

Both Brian and Jeannette have lived a life of service in professional church ministry and are so thankful for the privilege to spend this chapter of their lives together, continuing to serve their community and team through Marshall Cleaning Service.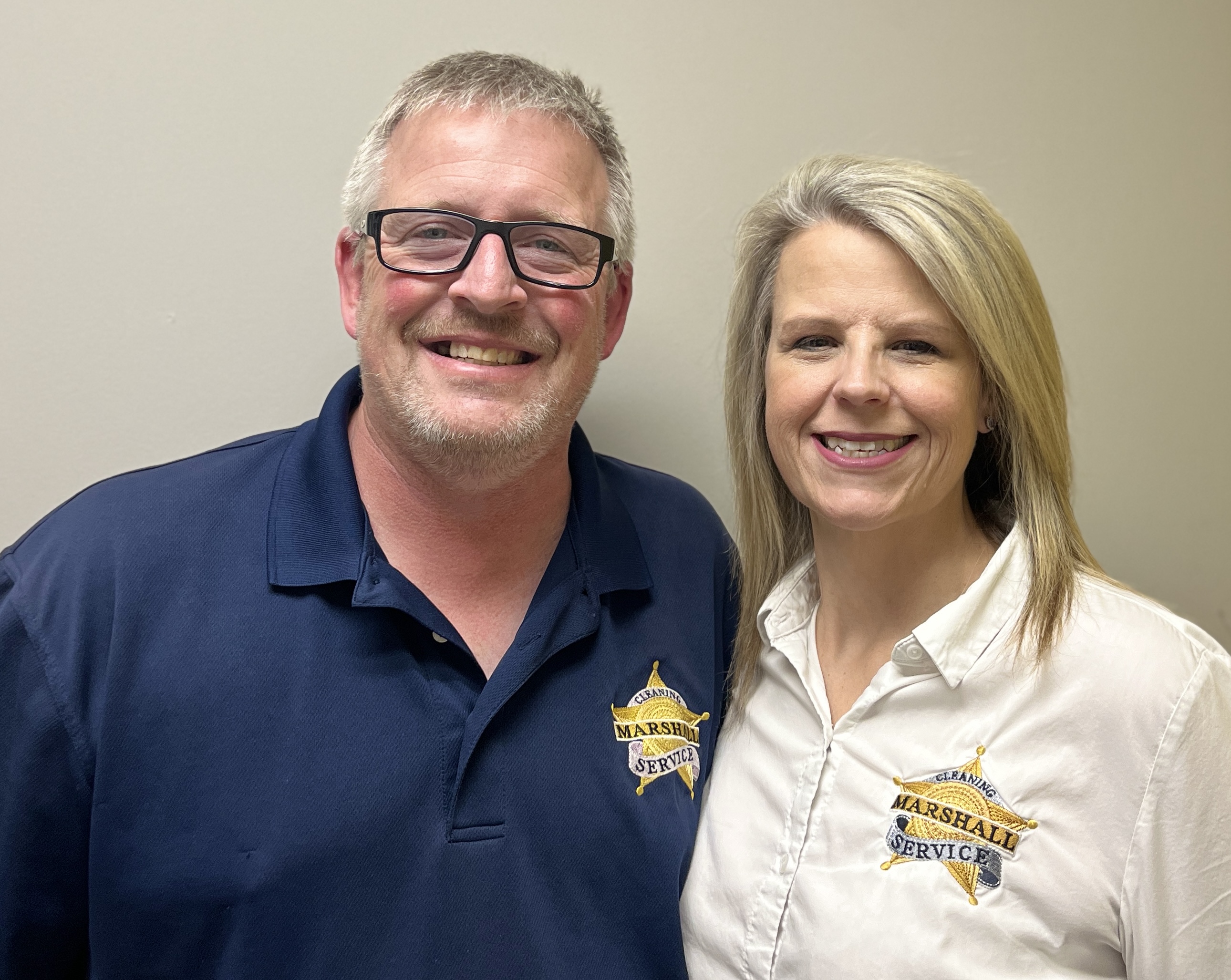 "At Marshall Cleaning Service, we are a family."

Brian and Jeannette Marshall